WORLD CLASS KITTING SOLUTIONS
---
Aero-Glen excels as a Kit Integrator due to our technical expertise over a wide range of part types. Our staff is highly experienced with managing Aerospace & Defense hardware and Build-to-Print items such as machined parts, sheet metal parts, and assemblies. We combine these product types into Customized Kits providing our Customers broad scope, full customer quality compliance, and product traceability.
As evidence to our Kitting capabilities, Aero-Glen is USAF's Prime Kit Integrator for the F-16 Service Life Extension Program (SLEP).
Benefits of Aero-Glen's Customized Kitting Solutions include:
Certification to AS9100D for Value Added Kitting Services
100% lot traceability for all parts
Complete quality flow-down to OEM specs
First Article Inspection Reports per AS9102 (component and kit level)
Great for Production, Retrofit, or Repair applications
Bills of Material determined from drawings and data provided by customer
Kits contain machined parts, sheet metal parts, tooling and installation hardware
All components included to support an operation
Order and deliver as one part number
For Government Contracts:
Customer and Government Source Inspection
Direct ship on electronic DD250 via iRAPT (WAWF)
IUID Labeling
Wing_Skin_Kits
F-16 Wing Skin Kit for USAF's Service Life Extension Program (SLEP)
F-16 Wing Skin Kit for USAF's Service Life Extension Program (SLEP)
Aero-GlenArt_6886a
Structural Parts Installation Kit
Aero-GlenArt_0415
Our tackle boxes are designed to withstand abuse in the field. They are reusable, stackable and include part layout details attached in each slot.
Aero-GlenArt_6049
Custom crating is available for larger and heavier kits.
Aero-GlenArt_049
Kit Labels can be barcoded, and can include RFID and IUID labels.
Aero-GlenArt_6007
Our hard cases are designed to survive the harshest environments and can include:
- Stenciling
- Custom-cut foam
- Tamper-resistant clips
Aero-GlrenArt_6544
Structural Parts Installation Kit
KIT CONFIGURATIONS
---
Aero-Glen kits are based on the most effective and low-cost method to meet customer needs. We provide options that are ideal for both small parts and large shapes. Our goal is to provide the product you need in a clean and efficient manner, so that when the operator is delivered the final kit, it is clear and simple. To accomplish this end, we can accommodate sub-bagging of parts by work center, so that each area of the end build can be organized and speed up production. Bills of Material with hundreds of parts can be delivered with laminated legends that outline corresponding sub-bags to find parts quickly. Plastic carrying cases that are vibration / impact / air / moisture resistant can be locked with tamper-proof locks to ensure kit parts are secure, unaffected from transit or storage. Visual trays on movable carts with foam cut outs can be provided for larger parts to protect products and increase ease of use as items travel on the production floor. Custom branded packaging can be provided to aftermarket kits. The options are endless.

Kitting Configurations available:

One Time Use options:
Bags
Protective packaging
Boxes / crates
Shrink wrap
Reusable options:
Tackle boxes
Plastic carrying cases
Kitbox cases
Trays
Visual kit boards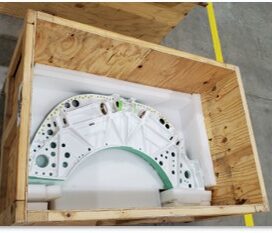 Multi-Layer kit (bottom layer)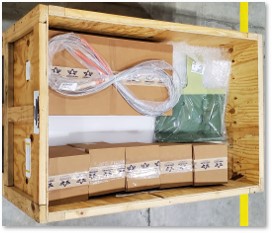 Multi-Layer kit (top layer)
Aero-Glen offers a wide range of kitting options to meet your needs. These options include both One Time Packaging options as well as Reusable Packaging.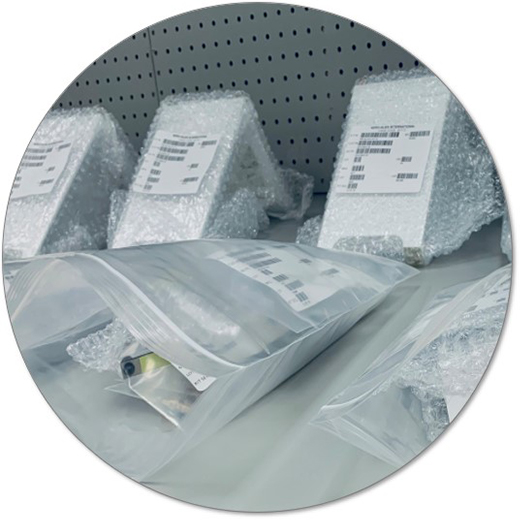 Bags: sealed, re-sealable, electro-static, kraft paper, etc. Options for sub-bags by work center available.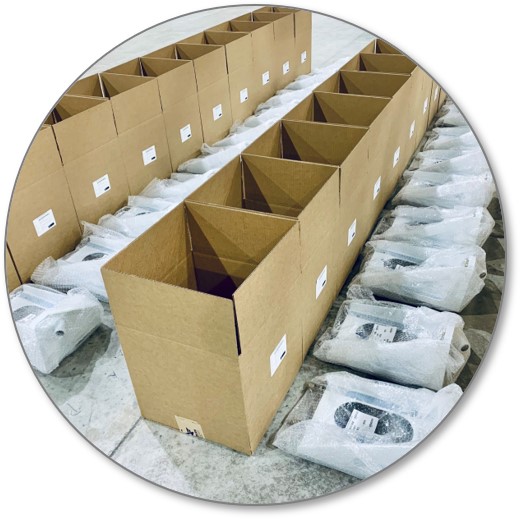 Boxes: Cardboard packed securely to avoid damage during transit; custom labeling per customer requirements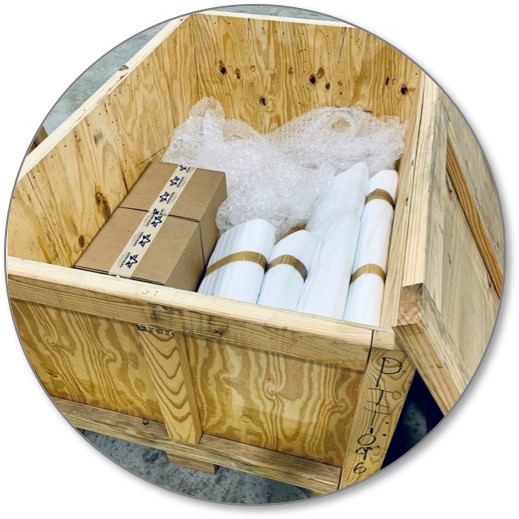 Crates: Custom sizes, ISPM-15 certified wood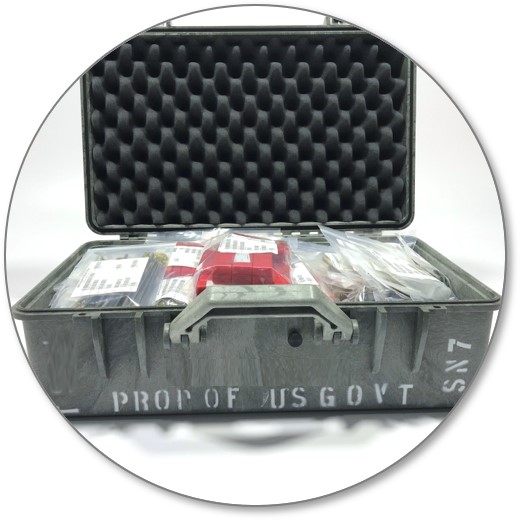 Carrying Cases:Protect against impact, air/moisture, vibration (ideal for transit & storage)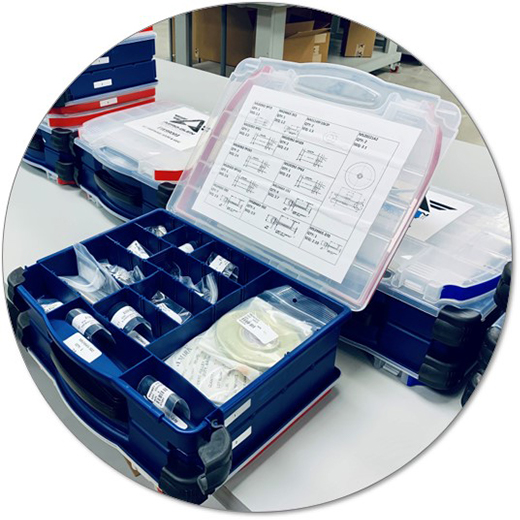 Tackle Boxes:Reusable, single/multi-layer designs, can include pictorial layout of contents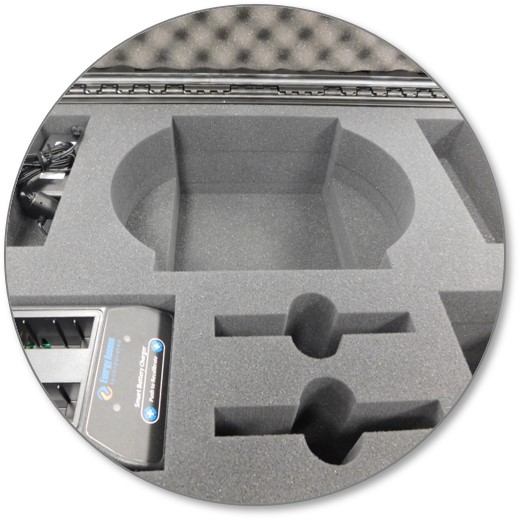 Foam Cutout / Shadow Boxes:Available in Urethane or Polyethylene foam